A guide on Plastic Chocolate Cutter Technique
by Sebastiano Caridi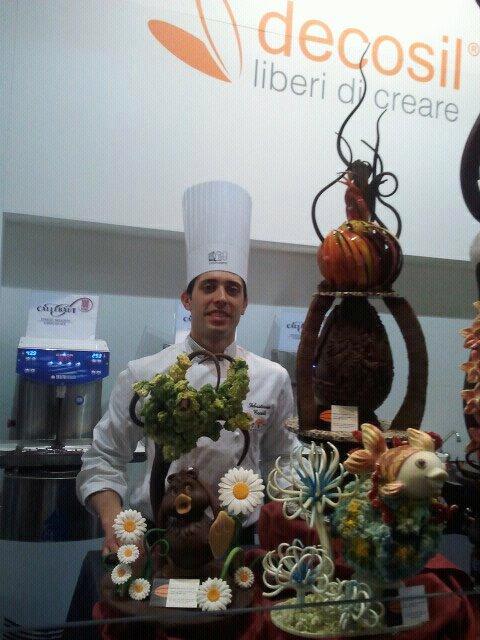 Plastic chocolate with the Technical Cutter
Decorate with plastic chocolate, processing plastic chocolate, flowers, plastic chocolate, chocolate plastic roses, how to use plastic chocolate Technical Cutter
One of the new techniques in chocolate today is to use the cutter, tool used in all the pastries for various preparations to create decorations with chocolate plastic, processing plastic chocolate allows you to create flowers like roses plastic chocolate.
Using the technique of the cutter with the chocolate today we can get a different product that is more plastic than the fluid crystallized or tempered chocolate.
The chocolate worked with the cutter, in fact, applied on a mould (a flower like a rose, a leaf, and so on...) will be ready in a much shorter time and be more soft, useful to be able to be shaped before being used. The final product will definitely be more harmonious and customizable through this new system.

The use of machinery "Cutter" can be summed up in three simple steps, as there are three transformations that will suffer the chocolate once inserted inside it, which will be recognizable only through hearing and sight: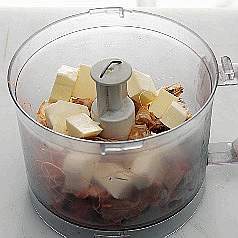 1 In the first stage fits the pure chocolate inside the machine (can be in drops or in large pieces, it only changes the time it takes to make it usable). This will become a grain initially irregular and you will hear a big noise due to the hard pieces that break;

2. In the second phase will feel a slight more noise which is given by the fact that the chocolate undergoes another transformation: from crops irregular the regular one, into little pieces all equal;


3 Continuing to turn in the final phase, the chocolate kneading becomes a single, homogeneous compound, which will hit the wall and will experience a "rebound" continuous; index that the product is ready for use.

At this point you can stop the machine and start working the chocolate with your hands, applying it inside the mould choosen.
For this technique can be used all three types of chocolate, white, milk, dark. You can add the fat-soluble color powder in chocolate before inserting into machinery for processing to further differentiate the color.

4 Once you have the plastic chocolate you may wonder: how you use the plastic chocolate?
It's simple to be used as modeling clay and inserted into the mould by applying a light pressure.
Sebastiano Caridi