About us
SILICONE MOLDS SUPPLIER FOR CHOCOLATE AND SUGAR PASTE
decosil® was founded thanks to the cooperations of professionals in the field of pastry and silicone processing, to provide tools for pastry which meet a high standard of quality and functionality.
decosil® is a new company that was founded to meet the needs of professionals and bakery lovers, who want to propose innovative ideas to their customers through innovative tools for pastry.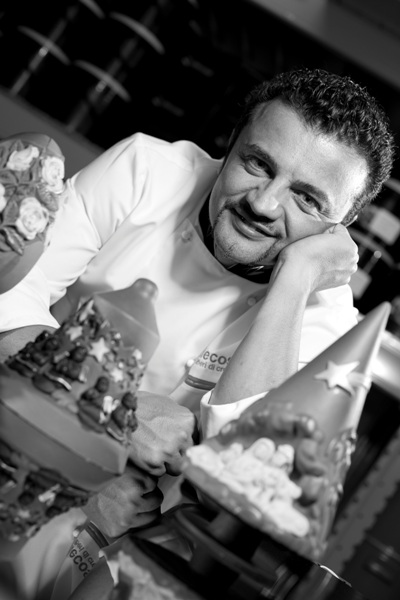 decosil® is a company devoted to creativity, style research, careful analysis of shapes and achievement; it is craftsmanship applied to pastry art.
decosil® was founded in 2006 thanks to the alliance of skilled experts in silicone and the pastry ability of Master Pastry Chef Stefano Laghi: decosil® silicone food mold takes from the combination of their knowledge.
decosil® pastry molds are unique, allowing extraordinary performances using chocolate, sugar, ice cream and almond paste, that can be otherwise obtained only after many hours of manual work.
3D confectionery products, small decorative sculptures, ideas to surprise.
These tools, brought to us by the lively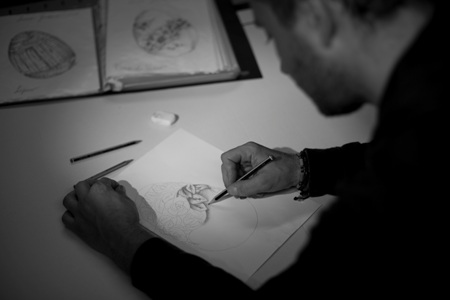 imagination and art of the Pastry Chef and produced by following a very skilled craftmanships process, allow to produce tiny masterpieces which originate exclusive and luxury products.
Our molds comply with high quality standards regarding food certification, in accordance with non-toxic regulations, and their durability and non-deformability are guaranteed.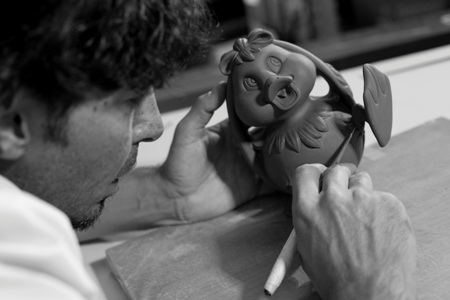 decosil® silicone molds are developed to offer great value solutions thanks to a unique and simple experience: save time and strain to obtain an exciting result!
We stand out of our competitors, and work for selected costumers who search for both high quality taste and beautifull shapes in line with their own expectations:
You are not simply dealing in sweets but real sculptures, fine pastry artworks.
decosil® sells realy exclusive products and offers carefull post-sales assistance. An easily accessible website is available and there you can find all the useful information and some secrets to obtain excellent results using molds.
Each silicone mold is sold with instructions and QR code to allow an easier access to our tutorial.
The idea is the cornerstone of everything
decosil® designers develop each new item with passion and creativity.
From concept to graphic design, then chiseled by the sculptor who works in constant dialogue with the designers to give the first example of the mould model.
The prototype is tested by Master Pastrey Chef Stefano Laghi and his team, set up in all its possible applications.
Only after passing the test of professional pastry chefs, the prototype is put into production and registered.
We can also produce custom moulds designed on customer request.
Technic art
The most innovative project is LINEAGUSCIO® by decosil®, a system of patented molds that allows you to easily create 3D sculptures, with high and bas-relief decorations.
They are produced for pastry elite, carefully projected to achieve extraordinary results with an incredible creative experience, but with ease. Silicone softness, dimensional stability, ability to reproduce every detail are qualities that can be understood by those who love the sensory experience of manual work and art.
Thanks to LINEAGUSCIO® with a few simple steps you will get beautiful sculptures!