measures
Type of mold: 2 parts
Dimensions of the subject: b cm 13,5 x h cm 17 x p cm 6
Dimensions of the mold: b cm 17,5 x h cm 19 x p cm 7
n° of subjects per mold: 1
Weight of the mold: approximately 1,4540 kg.
Step by Step
Ideas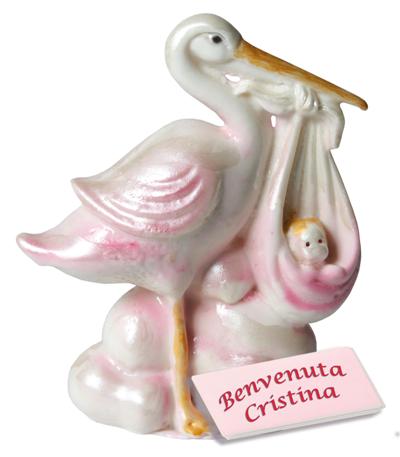 La nostra cicogna in zucchero.
Un dolce benvenuto.....
Utilizzabile come bomboniera ma anche
come decoro per torte.
Video
You might also be interested in the following products:
Product successfully added!