description
Reindeer and Sleigh with Santa Claus mold
WHAT WILL I DONATE THIS YEAR FOR CHRISTMAS?

Each year, it resonates the same fateful question and certainly your customers will be harassed.
Suggest alternative and original gifts that will not risk to end up forgotten in a drawer... but only to be eaten!

measures
Type of mold: 2 parts
Dimensions of the subject: b cm 11,5 x h cm 14 x p cm 8,5
Dimensions of the mold: b cm 13,5 x h cm 15 x p cm 11,4
n° of the subjects per mold: 1
Weight of the mold: approximately 1,050 kg.
Ideas
Le Renne di Natale sono creature magiche che trainano la slitta di Babbo Natale.
Le renne volanti con poteri magici sono 9:
Rudolph (Rudolf)
Dasher (Alegre, Brioso, Energetica o Vondín)
Dancer (Danzatrice o Ballerina)
Prancer (Acrobat, Maglione, Saltarìn o Pompon)
Vixen (Joker, giocoso e impertinente)
Cupido (Cupido),
Comet (Cometa o Fast)
Donner (Thunder) e
Blitzen (Saetta o Fulmine).
L'origine di queste renne magiche giunge sulla scia del poema A Visit from St. Nicholas (Una visita di Babbo Natale) 1807, in seguito nel 1939 si aggiunse la renna Rudolph (Rudolf) pubblicazione "storia di Natale" (Storia di Natale) di Robert L. Maggio 's.
Si narra che l'idea delle 8 renne di Babbo Natale, sarebbe nata da una leggenda di origine scandinava, in cui il dio Odino, montava il suo altresì leggendario cavallo a otto zampe Sleipnir.
La leggenda narra che il cavallo bianco si occupava di trasportare Babbo Natale e il suo aiutante di nome Black Peter, ma a quanto pare dopo che le leggende sono state fuse, sono nate le 8 renne di natale, quindi incluso Rudolph (Rudolf).
Si dice che gli elfi di Natale, sono tenuti a garantire la cura e la sicurezza delle renne di Natale. Ogni renna ha un posto particolare nella slitta e un compito specifico:
Rodolfo (Rudolph) è il leader e sta davanti alla slitta, Dasher è il leader dietro a destra di Rudolph, Dancer era stato capo prima dell'arrivo di Rudolph, Prancer è molto bello e il più resistente , Vixen è una femmina ed è anche considerata la più bella, Cometa si occupa di diffondere la gioia di Babbo Natale, Cupido è incaricata di diffondere l'amore di Babbo Natale, Donner rappresenta lo spirito del tuono e Blitzen rappresenta lo spirito di un fulmine.
You might also be interested in the following products:

decosil4050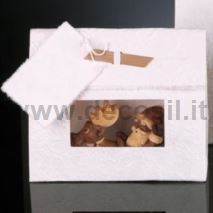 CR21X18X10
Product successfully added!