Moule Lunettes de Soleil pour Femme
Stampo in silicone per creare Occhiale di cioccolato o in pasta di zucchero da donna.
description
Moule Lunettes de Soleil pour Femme
moule en silicone pour produire une paire moderne de lunettes de femmes en sucre ou en chocolat
measures
Type de moule: 2 faces
Dimensions du sujet: b cm 12,6 x h cm 4,6 x p cm 2,5
Dimensions du moule: b cm 14,5 x h cm 7,4 x p cm 3,4
n° de sujets par moule: 1
Poids du moule: environ 0,338 kg.
Poids du sujet realizé en chocolat: environ 40 g.
You might also be interested in the following products:

decosil7134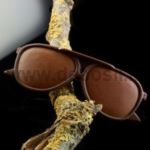 decosil7135
Product successfully added!