How temper the chocolate
How temper the chocolate: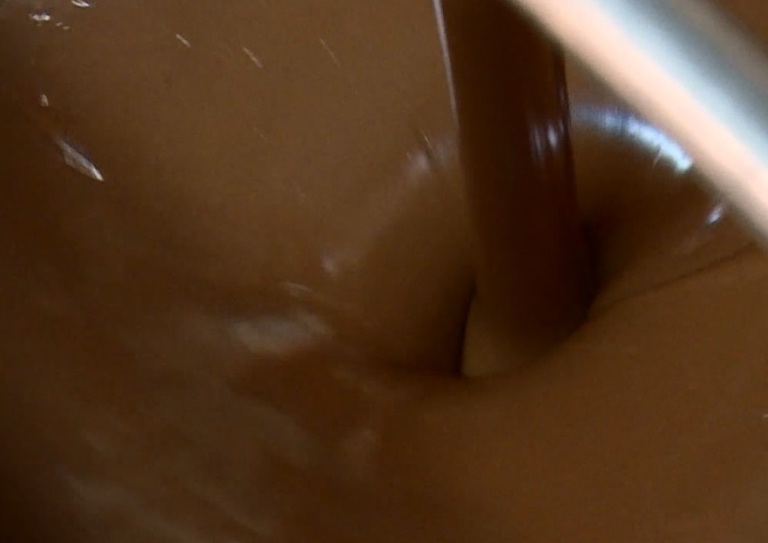 Temper the chocolate, means bringing the chocolate in phase of pre-crystallization, in which all the crystals are sorted and in the right form (namely the V), such as to ensure maximum shelf life to the product and to ensure that once solid is shiny, crisp, from smooth appearance.
There are several ways to temper and the result is the same if properly executed.
First of all, fundamental concepts are time, temperature and movement.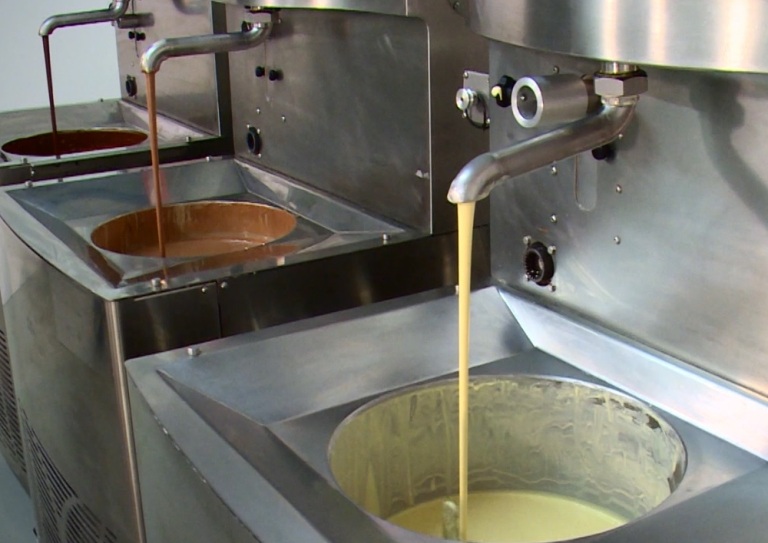 Time to reach the right temperature, motion to move and sort the crystals.
The tempering curve part by a melting temperature ranging from 45° to 55° depending on the type of coverage, proceed with the cooling that reaches a temperature of about a lower degree than that of the final and end with the residence time at the tempering temperature cover that you are using (28-29° for white chocolate, 29-30° to the milk chocolate, 30-31° to the dark chocolate).
How to temper chocolate on marble
This method uses the marble or granite because they are non-conductive materials, unlike steel, and therefore do not absorb the heat from the chocolate could then cool it.
Pour ¾ of the chocolate on the marble floor, and start to move with the help of a doctor blade and of a spatula, until it will not be dropped to the temperature of 26° -27°.
Reunite the remaining chocolate in the bowl and mix well so that the temperature stations to that of pre-crystallization. For a complete success try not to incorporate air in the various phases.
How to temper the chocolate in the microwave
The tempering of chocolate in the microwave, it is not a real tempering in the sense that it is not passed to the phase dissolves but simply heats the cover until it reaches the pre-crystallization temperature.
Proceed a few seconds at a time so as not to dissolve the mass.
At first, the chocolate will compact and become sticky, then it will begin to melt and be partially fluid but dense. Finally we have the pre-crystallized chocolate ready for use.
Please do not exceed that temperature and do not use glass bowls that absorb heat otherwise the chocolate will warm further for inertia and will then proceed to tempering by another method.
How to temper the chocolate for insemination
Melt the chocolate at 45° - 50° and add about one third of solid chocolate.
Stir until completely dissolved.
In this way it will reach the pre-crystallization temperature.
If they remain in suspension of the pieces of chocolate slightly heating in microwave or with the aid of a thermal dryer to avoid a surcristallizzazione of the entire mass.
Silvia Federica Boldetti