Sphere mold 10 cm Malizia Line
Sphere mould diameter 10 cm - Malizia Line - diameter 10 cm = 3,94 inch
cod. decosil2014
diameter 3,94 inch
description
Sphere mold diameter 10 cm - Malizia Line
diameter 10 cm = 3,94 inch
The sphere mold 10cm (3.94 inch) is composed of two perfectly smooth parts.
The lower part is in black silicone that is more rigid to support the weight, and the upper part with the casting hole is in soft silicone to facilitate mold release.
This mold can be used with either chocolate or sugar, and it will not need a rigid support as it is self-supporting.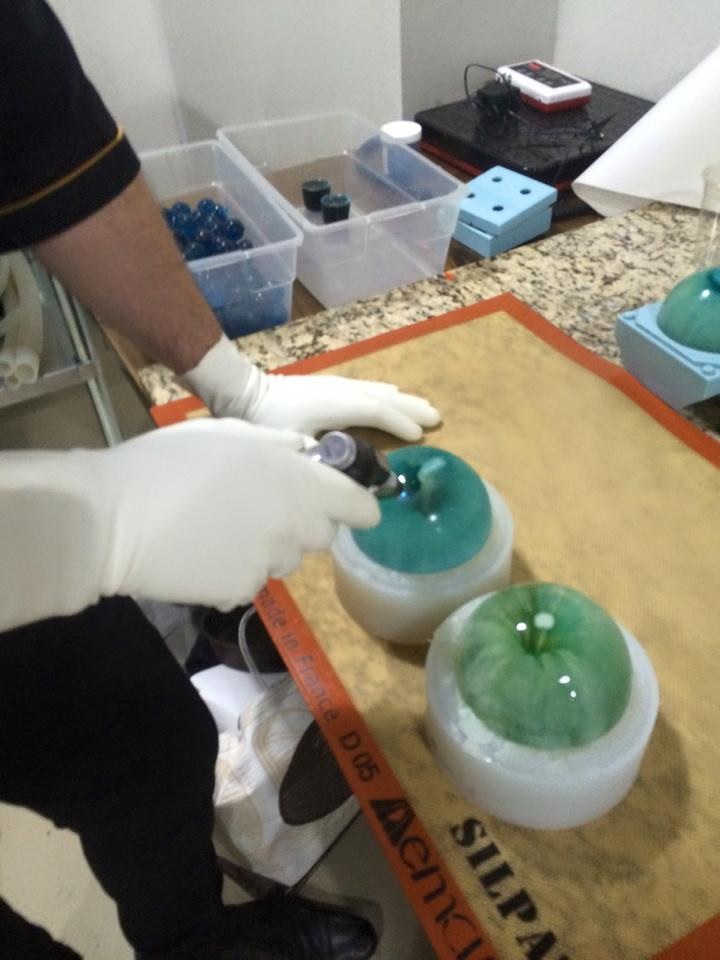 In the picture: The "Fountain Sphere" is a isomalt sugar sphere with the outer surface perfectly smooth, it can be proposed in different colors and diameters. It is achievable with an innovative technique and with the use of the Linea Davide Malizia molds by decosil.
Davide Malizia is the World Champion Sugar artistic 2013.
measures
Mold type: 2 faces
Subject dimensions: diameter 10 cm = 3,94 inch
Mold dimensions: diameter cm 13 x h cm 11
Mold weight: 0,771 kg.
Video
You might also be interested in the following products: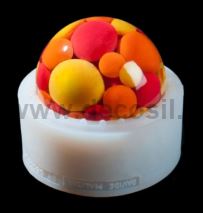 decosil2015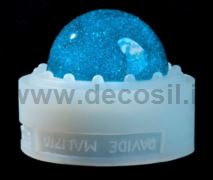 decosil2013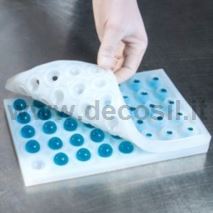 decosil2026
Product successfully added!