description
Antique Key Mold
For birthdays or children's parties, decosil offers the Magical Keymold
a mold to be used for the preparation of cakes.
decosil® is constant search of ideas and style, offers a practical solutions that give the opportunity to the pastry chef to present its customers with original products.
The Key chocolate is an object of the fairy tales of decosil storybooks to get a beautiful and original set design that will create compositions and cakes for birthday parties truly extraordinary.
Fables designed to give a moment of union between adults and children and dive together in fantastic worlds and sweet fairytale.
decosil StoryBooks
è l'ultima novità marchiata decosil®:
la sezione dedicata alle fantastiche storie dei personaggi decosil dove puoi leggere, scaricare le fiabe e regalarle abbinate ai protagonisti in varie occasioni.
measures
Type of mold: 2 faces
Dimensions of the subject: b cm 4 x h 10,5 x p cm 1
Dimensions of the mold: b cm 6,6 x h 12,5 x p cm 2,3
N ° subjects per mold: 1
Weight of the mold: about 0,148 kg.
Video
You might also be interested in the following products: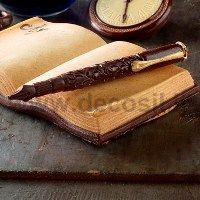 decosil7121
Product successfully added!