description
Groom Holding Bride cake topper mold - big size
Stylized Married couple - Wedding cake topper and figurines
Are You preparing your wedding? This is the time to choose the decorations for the celebration.
Of course can't miss the wedding figure for the cake, if you want to be original with this silicone mold you can make 3D edible newlyweds. So with a beautiful topper, of chocolate or transparent isomalt, will be crowned your wedding cake.
It can be realized with white chocolate, isomalt or dripped sugar.
If you want you can decorate the subject using our airbrush.
measures
Type of mold: 2 parts
Dimensions of the subject: b cm 7,5 x h cm 20,5 x p cm 6,5
Dimensions of the mold: b cm 12 x h cm 22,1 x p cm 8,1
n° of subjects per mold: 1
Weight of the mold: around 1,783 kg.
Ideas
WEDDING CAKE TOPPER AND FIGURINES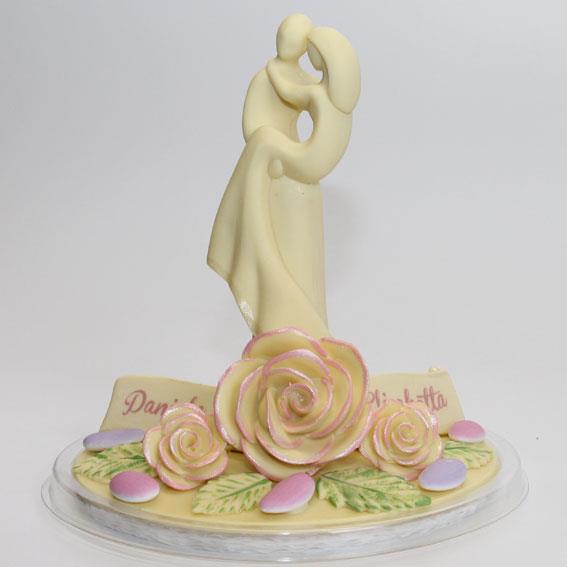 INFINITE SWEETNESS .... can be an original wedding favor and a beautiful cake topper
Video
You might also be interested in the following products:
Product successfully added!