description
Starfish Mold
If you want to create a cake with a marine theme, the mold of the starfish can not fail to make your unique work!
measures
Mold type: 2 faces
Subject dimensions: diameter cm 9 x p cm 3
Mold dimensions: diameter cm 11,5 x p cm 3,8
No of subjects per mold: 1
Mold weight: approximately 0,204 kg.
Video
You might also be interested in the following products:

decosil12241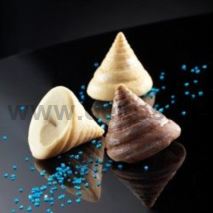 decosil12255
Product successfully added!