decoStick lollipop silicone molds
decoStick lollipop silicone molds
We produce for Italy and abroad decostick lollipop silicone molds. Italian leaders of silicone moulds, we create and sell for over 10 years decostick lollipop silicone molds, food safe silicone moulds worldwide to confectioners, bakeries and Delicatessens.
decoStick® Silicone lollipop molds to create chocolate lollipop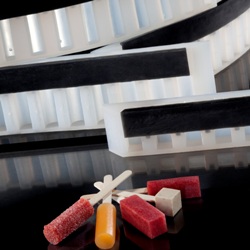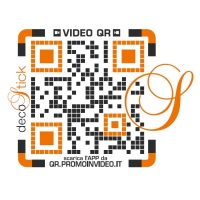 An idea by Gabriele Bozio Delmastro
for decosil® becomes a molds
collection for creating geometrically
shaped finger food with stick, both for standing buffet or table.

These lollipop silicone molds can be used with liquid products such as chocolate, sugar, mousse, bavarian cake mixture, icicle, jellies fruit
or pasty products as
ice cream, marzipan and meat, fish or vegetarian tartare.
decoStick is a food silicone mold composed by two parts: a soft translucent silicone base and a harder black silicone detachable lock which gives a greater stability to the mold.
Moreover, the latter, solidly blocks and supports the stick and allows to fill the mold with pasty products, prevents the fluid materials leakage, allowing to easily extract the subject from the mold without deforming it.
In the lower part of the decoStick mold there are provided partial fissures that facilitate the faster cooling of the compounds in the blast chiller.