Stampo Foglia F
Stampo Foglia F Impronta per foglie da utilizzare con pastigliaggio cioccolato plastico massa di zucchero e zucchero tirato. venatore per foglie, venatori per foglie, Stampi per decorazioni foglie in pasta di zucchero
description
Stampo Foglia F
Impronta per foglie da utilizzare con pastigliaggio cioccolato plastico massa di zucchero e zucchero tirato.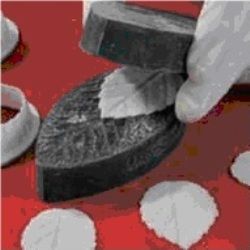 Per la realizzazione di Foglie tirate classiche:
Posizionare una porzione di zucchero satinato, assotigliato e tagliato a forma di goccia, nella metà inferiore dello stampo foglia F.
Chiudere lo stampo venatore e pressare, successivamente estrarre dallo stampo la foglia di zucchero e modellarne la forma a piacimento prima che cristallizzi.
measures
Tipo di stampo: a 2 facce
Dimensioni dello stampo: b cm 11,5 x h cm 5,5 x p cm 4
n° soggetti per ogni stampo: 1
Peso dello stampo: circa 0,208 kg.
Leaf "F"
Model: Double side mould
Mould size: b cm 11,5 x h cm 5,5 x p cm 4
Subject per mould: 1
Mould weight: 0,208 kg.
You might also be interested in the following products: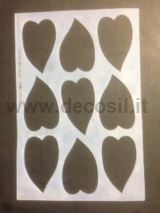 decosil2042
Product successfully added!