Tutorial How to make decorations with plastic chocolate
Cutter Technique by Sebastiano Caridi
Tutorial How to make decorations with plastic chocolate
Processing of the plastic chocolate, plastic chocolate flowers, plastic chocolate roses, how to obtain plastic chocolate by means of the




Cutter Technique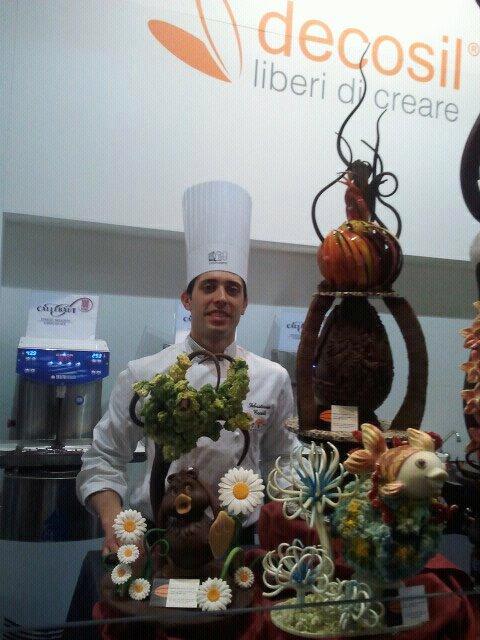 One of the new techniques in chocolate today is the use of the cutter in all the pastry shops for various preparations.
Using the cutter technique also with chocolate today we can get a different product that is elastic and malleable instead of rigid.
The chocolate processed in the cutter, applied on a mold (a flower like a rose, a leaf, etc. ...) will be ready in a much shorter time and softer.
It can be shaped before being used. The final product will certainly be more harmonious and customizable thanks to this new system.
The use of the "Cutter" machine can be summarized in three simple steps, as the changes that the chocolate will suffer are three: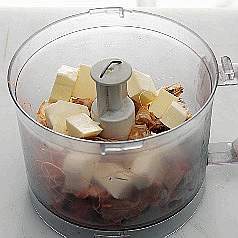 1. In the first phase the pure chocolate is inserted into the machine (it can be in drops or in larger pieces; what changes is the time it takes to make it usable).
This will become an irregular grain, and a loud noise will be heard due to hard pieces that break;

2. In the second phase a slight noise will be heard because the chocolate will be transformed into a regular grain;
3. In the end, the chocolate becomes a unique and homogeneous compound, which will knock the walls.
At that time the product is ready for used.
At this point you can take out the chocolate and press it into your chosen mold.
This technique can be used with all three types of chocolate, either white, or milk, or dark chocolate.
Besides, fat-soluble dye powder is poured into the cutter together with white chocolate in order to obtain the chosen color.

Sebastiano Caridi