decosil molds: Accessories for fashionable pastry chefs
Silicone Mold decosil®
A BREATH OF DESIGN AND NEWS
IN THE ACCESSORIES FOR PASTRY CHEF AND FOR BAKERY
If you want to impress your customers with new products in chocolate,
among your pastry accessories can not miss our molds
that allow you to create chocolate products for every occasion.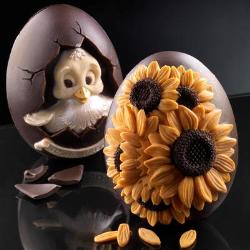 Among the accessories for pastry chef, in few years the silicone molds for chocolate have become very popular: easy to use, durable over the years, non-toxic.
With our molds you can create real artworks of art that will impress your customers.