Sunglasses for women chocolate moulds
Stampo in silicone per creare Occhiale di cioccolato o in pasta di zucchero da donna.
description
Women's sunglasses chocolate moulds
mould to produce a modern pair of Women's glasses in sugar or in chocolate
measures
Mould type: 2 faces
Subject dimensions: b cm 12,6 x h cm 4,6 x p cm 2,5
Mould dimensions: b cm 14,5 x h cm 7,4 x p cm 3,4
n° of subjects for mould: 1
Mould weight: approx 0,338 kg.
Peso del soggetto realizzato in cioccolato: circa 40 g.
You might also be interested in the following products: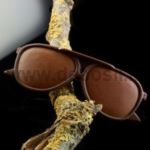 decosil7135
Product successfully added!