cod. decosil13018
multiple mold 24 subjects
measures
Type of mold: multiple 1 part
Dimensions of the subject: b cm 4 x p cm 1,2 x h cm 4
Dimensions of the mold: b cm 29,5 x p cm 19,5 x h cm 1,3
n° of subjects per mold: 24
Weight of the mold: approximately 0,587 kg.
Video
Recipes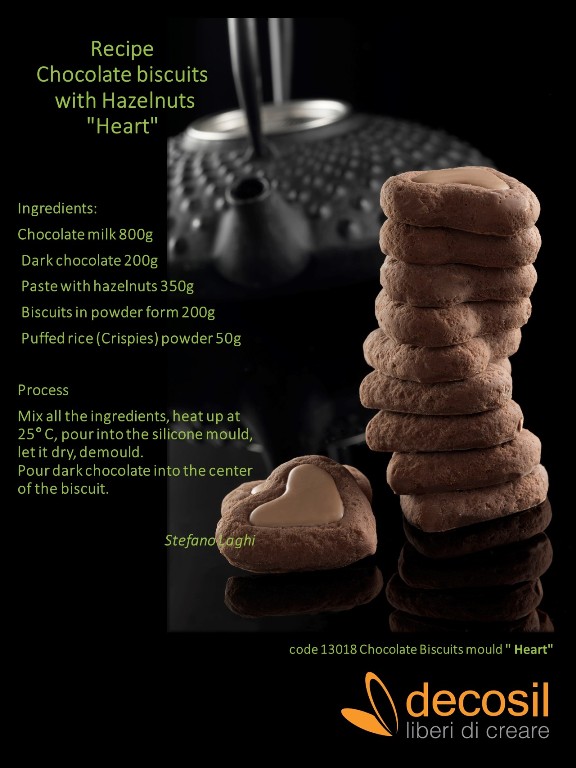 Recipe
Chocolate Biscuits with Hazelnut "Heart"
Ingredients
Chocolate milk 800g
Dark chocolate 200g
Paste with hazelnut 350g
Biscuits in powder form 200g
Puffed rice (crispies) powder 50g

Process
Mix all the ingredients, heat up at 25° C, pour into the silicone mold, let it dry, demould.
Pour dark chocolate into the center of the biscuit.
Weight of the chocolate cookie made ​​with our recipe: about 8 g x 24 subjects = 192 g
You might also be interested in the following products:
Product successfully added!